Top 10 Things to Know Before Hiring a Freelancer
ALWAYS HAVE AN EXACT BRIEF PROVIDED.
Include all content, page layouts, images, and standard operating procedures. For example, this might include Google Analytics, Facebook Pixels, Title / Description Tags.
INTERVIEW EACH PERSON FOR A LIVE MEETING
Even just typing on skype. I understand many people you are hiring are from other countries (India / Philippines) and may have troubles understanding you (especially with accents).  Therefore, watching real time in Skype shows you how well they will comprehend your instructions and how well they will follow your brief.
ONLY HIRE PEOPLE IF THEY ARE WORKING FROM THEIR UPWORK ACCOUNT.
Both involved parties have additional security with Upwork holding escrow and handling billing direct. Contractors want to maintain great 5 star ratings so more people will want to work with them, and for both hourly or fixed project base have it completed faster and the contractor gets their
USE AN AUTOMATED SCREEN SHOT TIMER
Upwork has a fantastic system because it that randomly takes screen shots every 10 minutes and displays them on an easy to see graph. They are worth their commission for this feature alone! Therefore, I get the exact work there are doing and even tests their keystroke…I know awesome eh!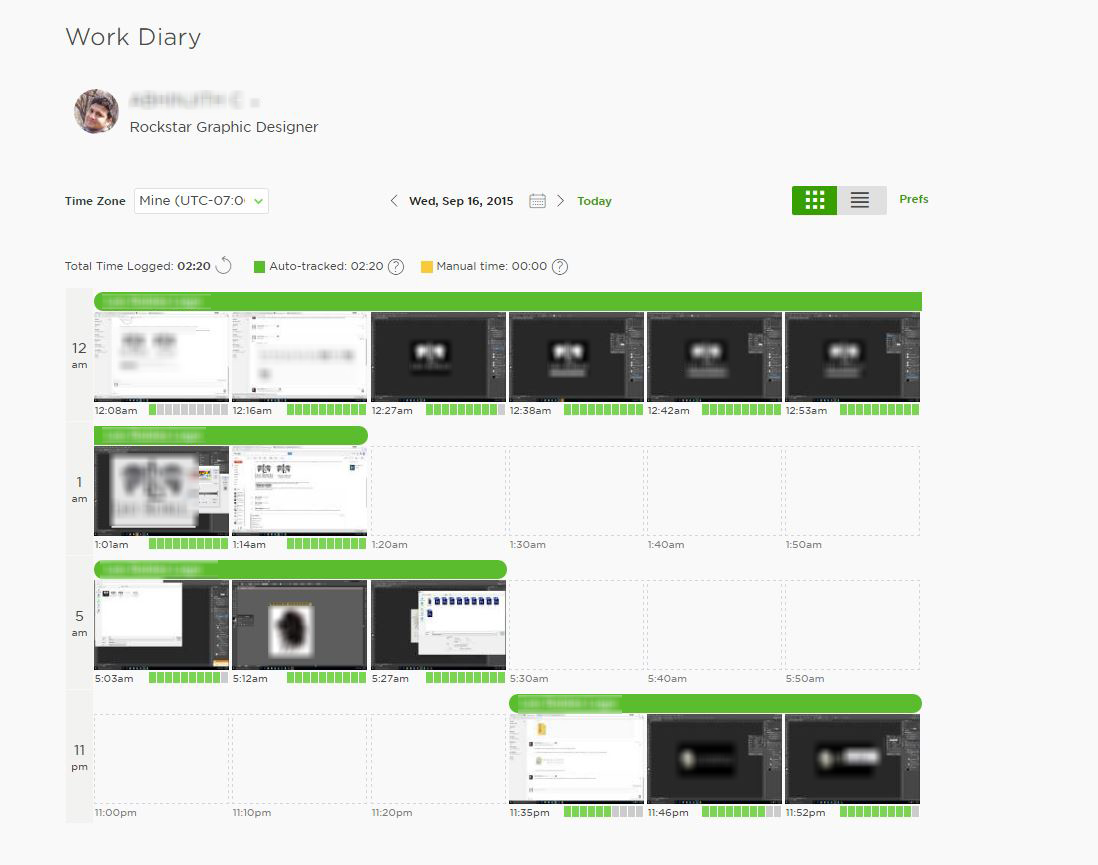 ALWAYS HIRE ON A FIXED RATE PROJECT THE FIRST TIME
Makes a good test. For every great worker you find, you are going to have to work with 3 or more teams (at a minimum) before finding someone meets your criteria. When you find a good team (many won't want to do fixed project base, because the time for quoting and customer service required can be the same time to get the 2 hour job done) you can switch them to an hourly rate with full delegation for job (less than 10 hours) and have them update your project management systems.
GIVE LIMITED ACCESS FOR SECURITY.
The BEST advice I can give is to use an encrypted password system like (Lastpass) where you can give them access when you need it and take it away afterwards. Also always remember to have them work on your server with specific settings only allowing access to specific projects.
ALWAYS have an NDA agreement signed. Pretty much they need to know that just because they live on the other side that what they are creating is yours and they have no ownership to it. A lot of developers will make copies of what you create and just skin it differently and use it as well. I speak from experience when I found my company website on another firms homepage. They however forget to change their title tags and showed up when you searched me… solved that quickly.
REQUIRE A DAILY EMAIL AT THE START AND END OF EACH DAY
First of all, this should only require a max 5 minutes each. You will not believe how much you get to know them in a short period to see if they achieve their goals.
USE A PROJECT MANAGEMENT SYSTEM
I LOVE Teamworks!! I used basecamp, zoho projects, slack, and many more but always come back to it. Why I like it is the customization of all the projects, the time reporting (not automatic but what is what I record for my additional tasks) and a bunch of cool reporting features. Furthermore it has a wicked free version that I can use for my personal with 3-5 projects and a bunch of admins.
CREATE SOP'S
Standard Operating Procedures. I gave a few examples above (with all work you will also require to install google analytics, Facebook pixels, title / description tags, image tags) and many other situations so to save your team time (and most important yours) make them accountable for everything you need to know.
HAVE THEM TEST THEIR INTERNET CONNECTION.
Go to speedtest.net. You may be able to hire people for half the price but if there internet is as slow (some people just working on mobile) will take 4 times as long for the same tests. Especially if you have them dealing with large files you might be paying an hour for the upload and download time of that project.
Happy Freelancing!
Other Articles you may like:
Add a Comment